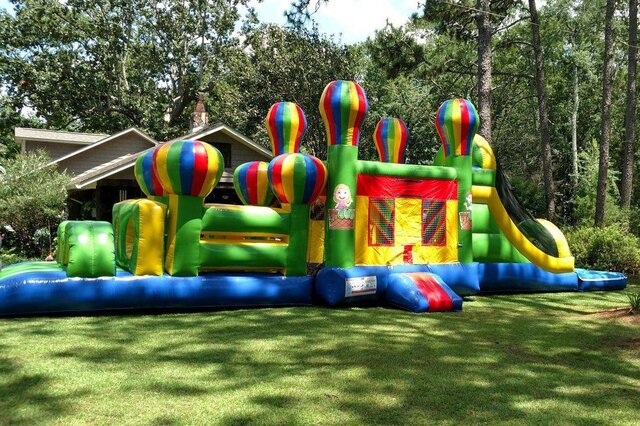 Super Maze Runner
WET/DRY!!
Spring/Summer Daily $265.00
Spring/Summer Weekend $300.00
Fall/Winter Daily S225.00
Fall/Winter Weekend $265.00
Let's do it all!! Starting with a small obstacle course with crawl through barrells, to upright colmns, into a 15x15 area bounce house. You can then climb the ladder of the wet/dry slide and slide down into a splash pool or stop wall.